Introduction: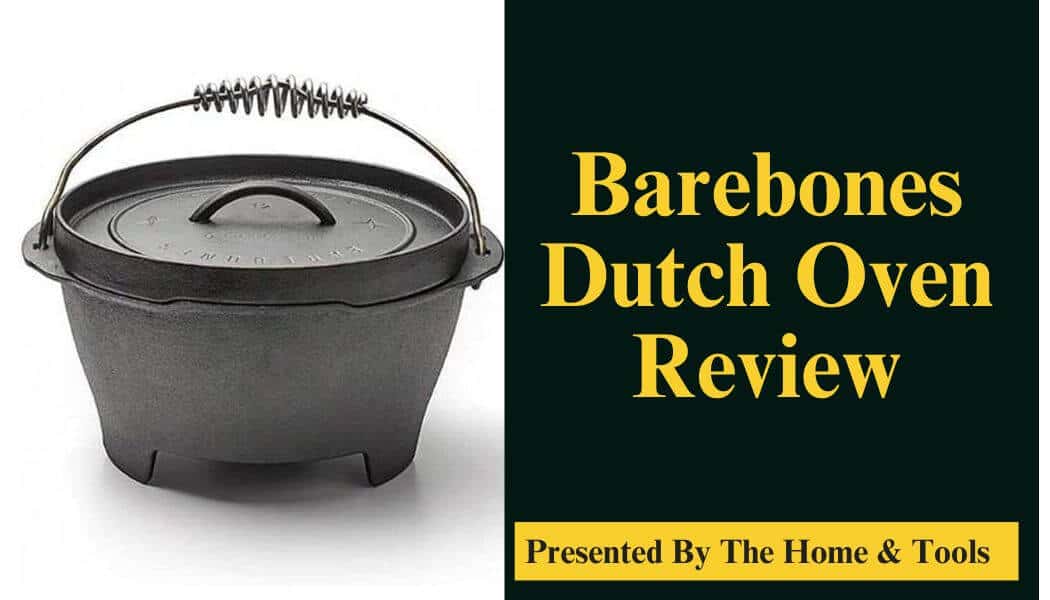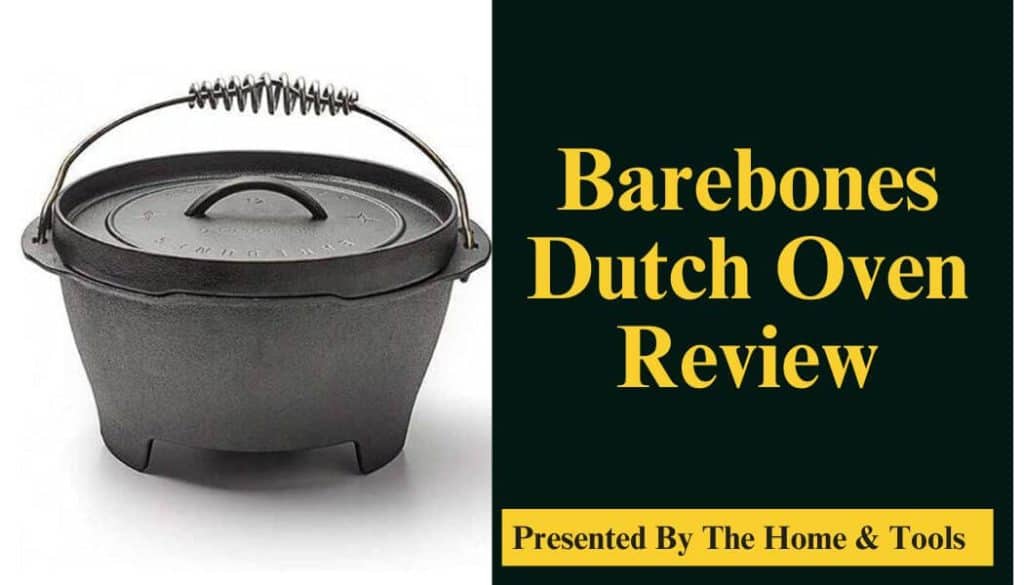 Welcome to our comprehensive Barebones Dutch Oven review. If you're searching for a versatile, high-performance Dutch oven that delivers delectable results, look no further. We hope, our in-depth Barebones Dutch Oven review will make better sense and a meaningful reason for buying it!
Step into the world of culinary excellence with the Barebones 12-inch cast Iron Skillet and Dutch Oven, a kitchen essential that exudes both style and functionality. Crafted with meticulous attention to detail, this Dutch oven is a testament to timeless craftsmanship and modern innovation. Whether you're a seasoned chef or an enthusiastic home cook, the Barebones Living Classic Dutch Oven will quickly become your go-to companion in the kitchen. Its versatile design allows you to sauté, braise, simmer, and bake with ease, delivering mouthwatering results every time.
Barebones Dutch Oven Review: Top Kitchen Gear!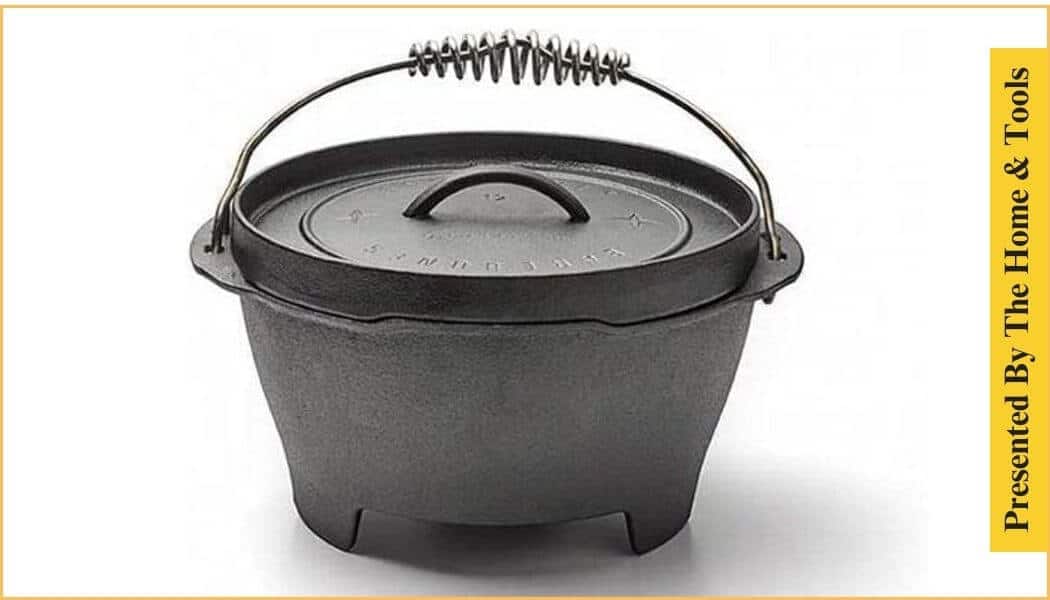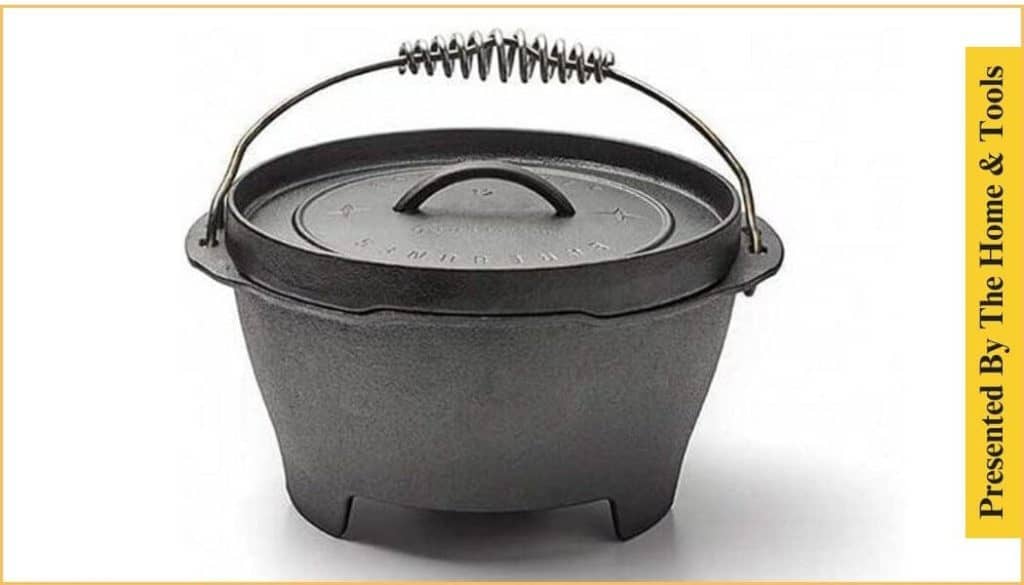 Feature Description of Barebones Dutch Oven
Introducing the Barebones Living Classic Dutch Oven – a culinary masterpiece that marries timeless design with unparalleled functionality. From slow-cooked stews to artisanal bread, this kitchen essential effortlessly elevates your cooking game. Let's delve into the five key features that make this Dutch oven a must-have addition to your kitchen arsenal.
Premium Cast Iron Construction
Crafted with precision, the Barebones Classic Dutch Oven is built from premium cast iron. This material boasts exceptional heat retention and even distribution, ensuring that your dishes are cooked to perfection every time. From succulent meats to delicate desserts, the cast iron construction is your ticket to consistent culinary excellence.
Up to 8 Quart Capacity
With a spacious 8-quart capacity, this Dutch oven is tailored for versatile cooking. Whether you're preparing a family feast or experimenting with new recipes, its ample size accommodates your culinary aspirations. Say goodbye to constraints and embrace the freedom to create culinary marvels in abundance.
Enameled Interior for Enhanced Flavors
The Dutch oven's interior is coated with durable enamel, serving the dual purpose of preventing sticking and enhancing the flavors of your creations. This non-reactive surface ensures that the rich and complex tastes of your dishes remain intact, ensuring a memorable dining experience.
Versatility Redefined
Seamlessly transition from stovetop to oven with confidence. The Barebones Classic Dutch Oven is oven-safe up to 500°F, empowering you to explore various cooking techniques. From braising to baking, the versatility of this kitchen marvel knows no bounds.
Ergonomic Design and Aesthetics
The thoughtful design details of the Dutch oven extend to its ergonomic handles and stylish stainless steel knob on the lid. These elements ensure comfortable and safe handling while adding a touch of sophistication to your kitchen decor.
Barebones Living Classic Dutch Oven is more than just cookware; it's a testament to the art of culinary excellence. With premium cast iron construction, generous capacity, enhanced flavors, versatile functionality, and impeccable design, this Dutch oven is a treasure trove of culinary possibilities. Elevate your cooking endeavors and embrace the culinary magic that the Barebones Classic Dutch Oven brings to your kitchen.
User Guide for the Barebones Living Classic Dutch Oven
Congratulations on your acquisition of the Barebones Living Classic Dutch Oven! This user guide is designed to help you maximize your cooking experience with this versatile kitchen tool.
Getting Started with Your Barebones Living Classic Dutch Oven
Initial Cleaning
Before using your Dutch oven, wash it with warm, soapy water and a soft sponge. Rinse thoroughly and dry completely.
Seasoning the Dutch Oven
To enhance its non-stick properties and longevity, season your Dutch oven. Coat the interior with a thin layer of cooking oil and bake it in a preheated oven at 300°F (150°C) for an hour. Wipe off excess oil after seasoning.
Using Your Dutch Oven
Heat Source Compatibility
The Classic Dutch Oven is suitable for use on gas, electric, ceramic, and induction cooktops. It is also oven-safe up to 500°F (260°C).
Preheating
When preheating your Dutch oven, start with low to medium heat. Gradually increase the heat to your desired level. This ensures even heat distribution and prevents hotspots.
Cooking Techniques
Use the Dutch oven for a variety of cooking techniques, including sautéing, searing, simmering, and baking. Its excellent heat retention makes it perfect for slow cooking and braising.
Searing Tips
For a perfect sear, preheat the Dutch oven over medium-high heat. Add oil with a high smoke point, then sear your ingredients until a golden crust forms.
Lid Usage
The tight-fitting lid helps trap moisture and flavors. Always use oven mitts or a pot holder when handling the lid, as it can become hot during cooking.
Cleaning and Maintenance of Your Barebones Dutch Oven
Cooling Down
Allow the Dutch oven to cool down before cleaning. Sudden temperature changes can cause damage.
Cleaning Method
Clean the Dutch oven with mild soapy water and a soft sponge. Avoid using harsh abrasives or metal utensils that may damage the enamel.
Stubborn Stains
For tough stains, soak the Dutch oven in warm soapy water before gently scrubbing. Baking soda can also help remove stubborn residue.
Drying and Storage
Thoroughly dry the Dutch oven before storing it in a cool, dry place. Placing a paper towel inside can help absorb moisture and prevent odors.
Additional Tips for Barebones Dutch Oven
Utensils
Use wooden, silicone, or plastic utensils to prevent scratching the enamel surface.
Avoid Dropping
Be cautious not to drop or impact the Dutch oven, as this can cause chipping or cracking.
Non-Stick Properties
With regular use and proper care, the Dutch oven's enamel surface will develop natural non-stick properties.
By following this user guide, you'll be able to fully utilize the potential of your Barebones Living Classic Dutch Oven. Enjoy creating delicious meals and exploring a wide range of culinary possibilities with this exceptional kitchen tool!
FAQs
Is the Dutch oven pre-seasoned?
Yes. The Barebones Living Classic Dutch Oven comes pre-seasoned, ensuring a natural non-stick cooking surface right out of the box.
What are the dimensions and weight of the Dutch oven?
The Dutch oven has a quart capacity of 8 and measures 15 x 14 x 8.5 inches. It weighs approximately 19.84 pounds, making it convenient to handle.
Can it be used on different heat sources?
Absolutely! The Barebones Dutch Oven is compatible with various heat sources, including gas stoves, electric cooktops, and even open flames, making it versatile for indoor and outdoor cooking.
How do I clean and maintain the Dutch oven?
To clean the Dutch oven, use warm water and a soft brush or sponge. Avoid using harsh detergents, as they may damage the seasoning. Always dry it thoroughly and apply a light coat of cooking oil to maintain the non-stick surface.
Can the Dutch oven be used in the oven for baking?
Yes, the Barebones Dutch Oven is oven-safe, allowing you to bake delicious artisanal bread and mouthwatering casseroles with ease.
Can I use metal utensils with this Dutch oven?
While the Dutch oven is durable, it's best to avoid using metal utensils to prevent scratching the seasoning. Opt for wooden, silicone, or nylon utensils for safe and long-lasting use.
Conclusion
In conclusion, after an in-depth exploration of this Barebones Dutch Oven Review, it's evident that this kitchen gem stands as a testament to both form and function. The Barebones Living Classic Dutch Oven is a kitchen masterpiece that blends elegance with functionality. With its exceptional heat retention and versatile cooking capabilities, it brings out the best in every dish you prepare. The pre-seasoned surface adds convenience to your cooking and allows for healthier meals with minimal oil. Whether you're slow-cooking savory stews or baking delectable desserts, this Dutch oven delivers impeccable results.
Embrace the joy of culinary artistry with the Barebones Living Classic Dutch Oven – a kitchen essential that stands the test of time. From family gatherings to intimate dinners, elevate your cooking experience with this timeless piece, adding rustic charm to your kitchen for years to come.