There's nothing like a spring makeover to help you fall in love with your home all over again – and it doesn't have to cost you an arm and a leg.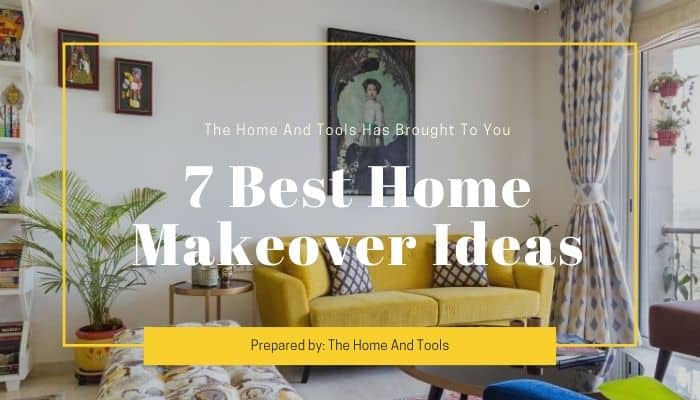 A spring makeover can be as simple as refreshing the decor or adding a new splash of colour, or as dramatic as creating a whole new space in your home.
So with that in mind, here are 7 inspirational ideas that can be as subtle yet satisfying or bold and breathtaking as you want.
Add Some Color
Spring is a time for bold colours and a fresh coat of paint is a cost-effective way to brighten up your home. This could be anything from a bright feature wall to pops of color that flow between rooms via cushions, vases, and throws. Two-tone colours are exploding in new designs across the country both inside and outside designs. Trends may vary by area are can easily be discovered by viewing new homes in the area.
A vibrant rug can add a splash of colour and make a bold statement as soon as you enter a room. And if you want to add light, white is a colour that pairs well with anything and can make spaces appear larger and brighter than they really are. Once you start looking for a rug it won't take long to notice all the different styles. wool, cotton, jute, silk, and the list goes on and on. With so many different styles of rugs, how do you know what to look for?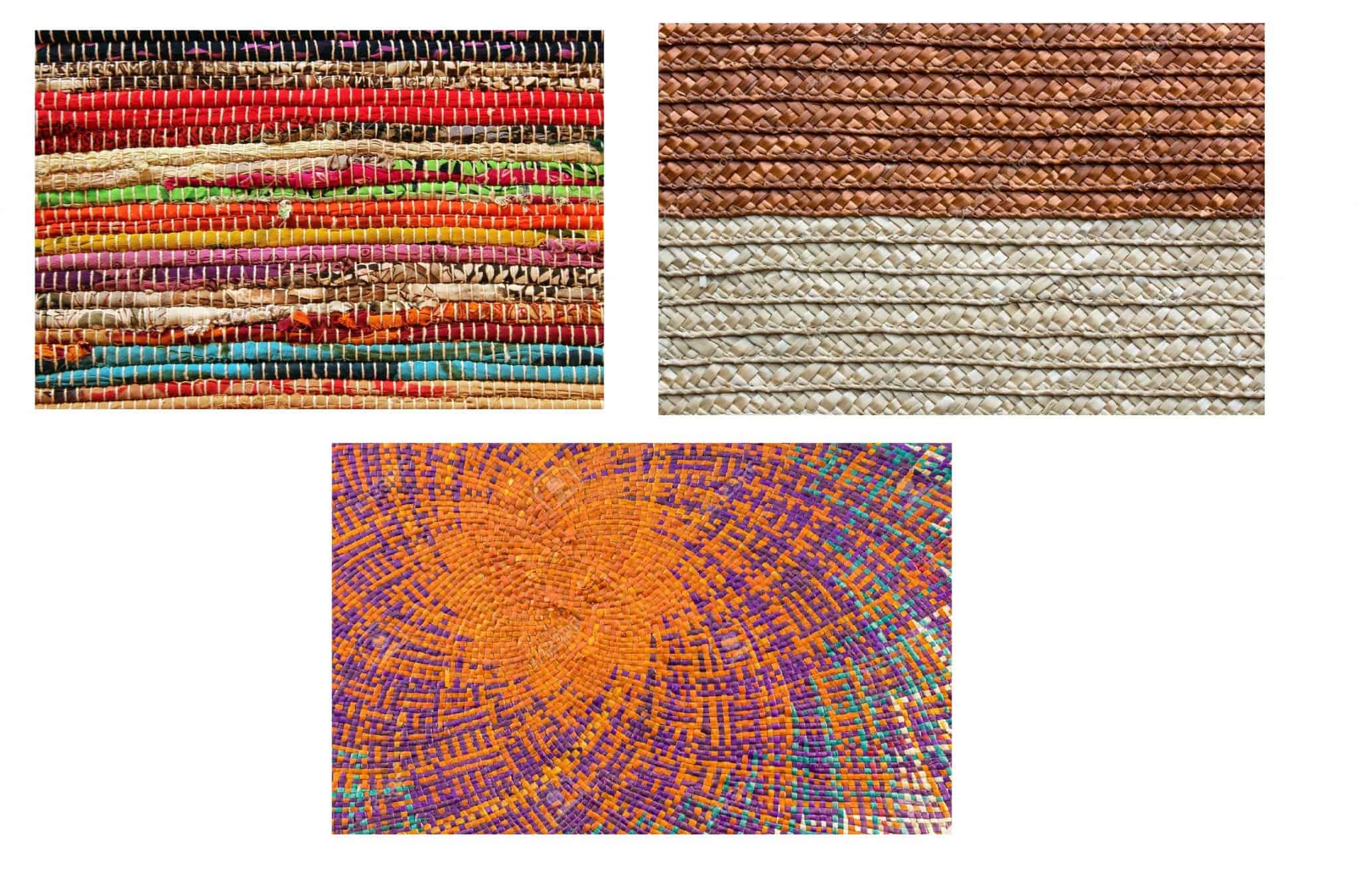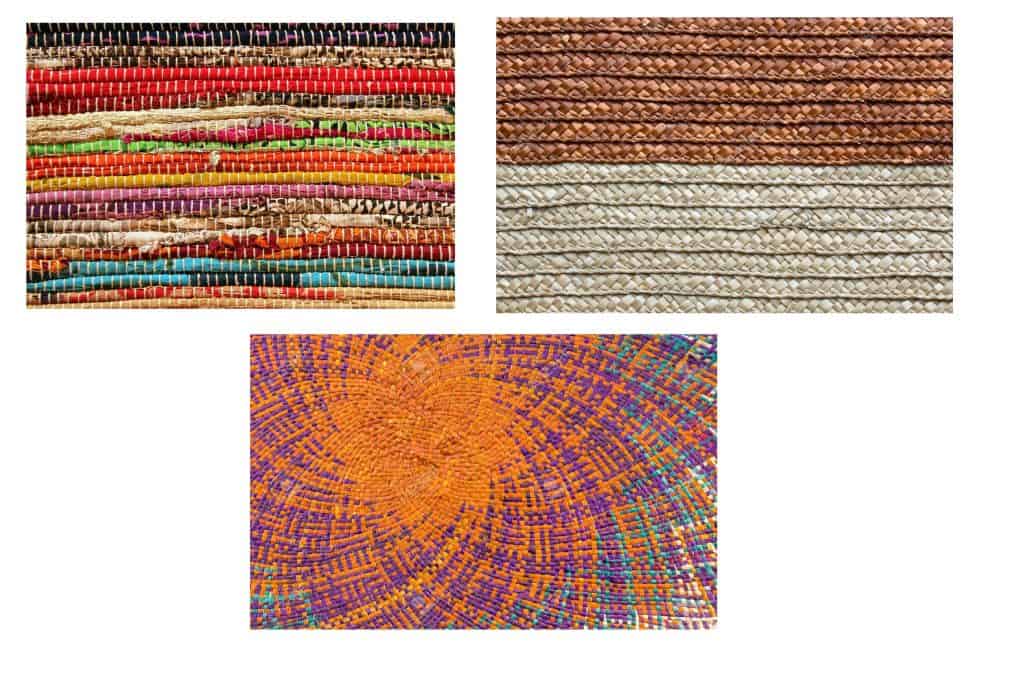 Wool and Cotton:

Tough and soft. Will hold up to lots of foot traffic. Great for families.

Jute and Sisal Rugs:

Hold up great to wear and staining and have many designs and textures through the use of weaves. 

Silk and Viscose Rugs:

Very soft and delicate, does not hold up well to wear or stains but come in beautiful designs.

Synthetic-Nylon and Olefin Rugs:

Nylon is a lot stronger and resilient than olefin. These types of rugs are usually machine-made and can be made to any size.
Add Personality
 A great way to make a statement without dramatically changing your décor is to add individual pieces that draw the eye and provide a focus in each room.
 This could be in the form of an oversized artwork, a wall hanging or tapestry, a striking mirror or a canopy bed. Go for anything that makes a statement and reveals your tastes and personality.
Go Natural
The best way to welcome spring into your home is to use the palette of spring in your décor. You could do this with floral prints, the colours of nature or even just fresh flowers from your garden.
Floral displays can cheer up the darkest room and bring the colours and fragrances of spring into your home for very little cost. Other materials that can evoke that spring feeling include wood or cane and potted plants native to your area. When remodelling, consider using eco-friendly products that do not harm the environment when we use them, this includes the manufacturing of these products. These are materials that are renewable and recyclable.  Concrete, glass, steel, and stone are all materials that are both sustainable and eco-friendly.
Check Your Ceiling
The ceiling is known as the fifth wall and one way to give a room a spectacular makeover is to make a feature of the space above your head. This can be done with paint, art, textures, panels or even hanging decorations. You could consider painting the ceiling a lighter colour to make it look higher and add depth to the room. Or if you need a cosier space, a darker colour on the ceiling can make a room feel smaller.
You could introduce some interesting lighting effects such as a driftwood chandelier or industrial style metal fittings with bare exposed bulbs. In some homes and restaurants ceiling tiles are becoming popular. Ceiling tiles may be peel and stick or glue on. They come in different shapes and sizes and can dramatically change the feel of a room.
Create More Space
If you're short on storage space in your home, redesigning a room's layout to take advantage of unused space can produce exciting new storage possibilities. You could also refresh your closet spaces to make better use of available space. You can do this by reconfiguring shelving and hanging space and adding new arrangements of baskets and drawers.
Take it Outdoors
One modern garden trend you could incorporate into your spring makeover is to create an outdoor dining and entertainment space. This could be in the form of a pergola or paved patio area where your guests can enjoy the delights of your garden while they dine. Equip it with roofing, lighting, and furniture to create a delightful dinner party sanctuary.
Create Your Dream Space
Which brings us to the ultimate spring home makeover idea is just creating a whole new space by yourself. It could be a room currently being used for storage or an unused space in your basement or garage.
 Wherever it is, converting it into a man cave, she shed, home cinema, games room or that walk-in wardrobe of your dreams could be the ideal way to get spring started off right. Making over your home for spring can be an exhilarating experience that blows away the cobwebs and gives tired rooms a bright seasonal lift. Whether you choose to do a lot or a little will depend on your taste, your budget and the time you have to devote to it. But once you dip a toe, you may find you have a talent for beautifying your home and your spring makeover could easily turn into an annual event. The secret is to make sure that while any changes you make are tasteful and on-trend, they are also to your own liking, as you will be the one who lives with them for the rest of the year.